"This towel is absolutely perfect. Lovely and big and covers all the dog while still having enough to rub legs down. Soaks up water really well, best I've used" - Lisa
Luxury Dog Towel
Dry your dog fast after getting wet

Extra Large and super-absorbent

Hairs don't stick, they simply fall off

Long lasting

Machine Washable at 40 degrees

Suitable for all types of dog coats
With FREE Delivery over £60
100% Money Back Guarantee
Dry your dog fast after getting wet

Extra Large and super-absorbent

Hairs don't stick, they simply fall off

Long lasting

Machine Washable at 40 degrees

Suitable for all types of dog coats
Our extra large, dog drying towel is made from super absorbent specially woven premium microfibres. They are especially effective at drawing out the dirt after long muddy walks, cleaning your dog all over from ears to paws, and absorbing water after a bath or wet walks.  The special microfibres are fast drying and so soft that hairs don't stick which reduces the need for washing quite so often.

They are thicker and softer than other microfibre towels for a true luxury feel, yet thin enough to get inside fluffy paws. They come in a sleek and stylish slate grey, with black trim.




Sizing Specifications 150cm x 100cm




The dog towel is one of the largest you will find, perfect for wrapping around your dog, regardless of whether they are a small or large breed.  Due to the size and luxury feel of the fabric, these lovely dog towels can also be used as a blanket or a seat cover to protect your car seats or home furniture.  




Yes! Our towels are machine washable at 30° or 40° degrees, but we don't recommend fabric softener or conditioners as it affects the absorbency of the fabric.. You can also use your towel up to 5 times between washing, since once they're dry the dirt and hair falls out very easily. You can also give them a spritz in between uses and freshen them up using our Natural Dog Cologne.

Shipping




Royal Mail Tracked 48 £3.99 (2 - 3 working days)

Free Shipping Over £60 (2 - 3 working days)




Processing Time




All orders are processed and shipped out in 1-3 business days. Orders are not shipped on weekends or holidays.




Returns




We know you'll love our products, but for added peace of mind every product is backed by our 90 Day Trial Guarantee*. If you've ordered the wrong size, or you're not happy for any reason - let us know and we'll make it right. To start a return, contact us via one of the methods below:




Call: 020 8099 9817

Email: info@pawdawoflondon.com




* Excluding discount or sale items

** Return postage is to be paid solely by the customer.

✓ Backed by Pawdaw's 90 Day Trial Guarantee. If you're not happy, let us know within 90 days and we'll make it right with 100% of your money back. There's zero risk.
★★★★★
"Drys my chow so much quicker than any dog towel I have ever used and considering chow's are double coated it works really well. Would highly recommend"
Baloo The Chow, XL Luxury Dog Towel Customer
What Makes Our Dog Towels Better?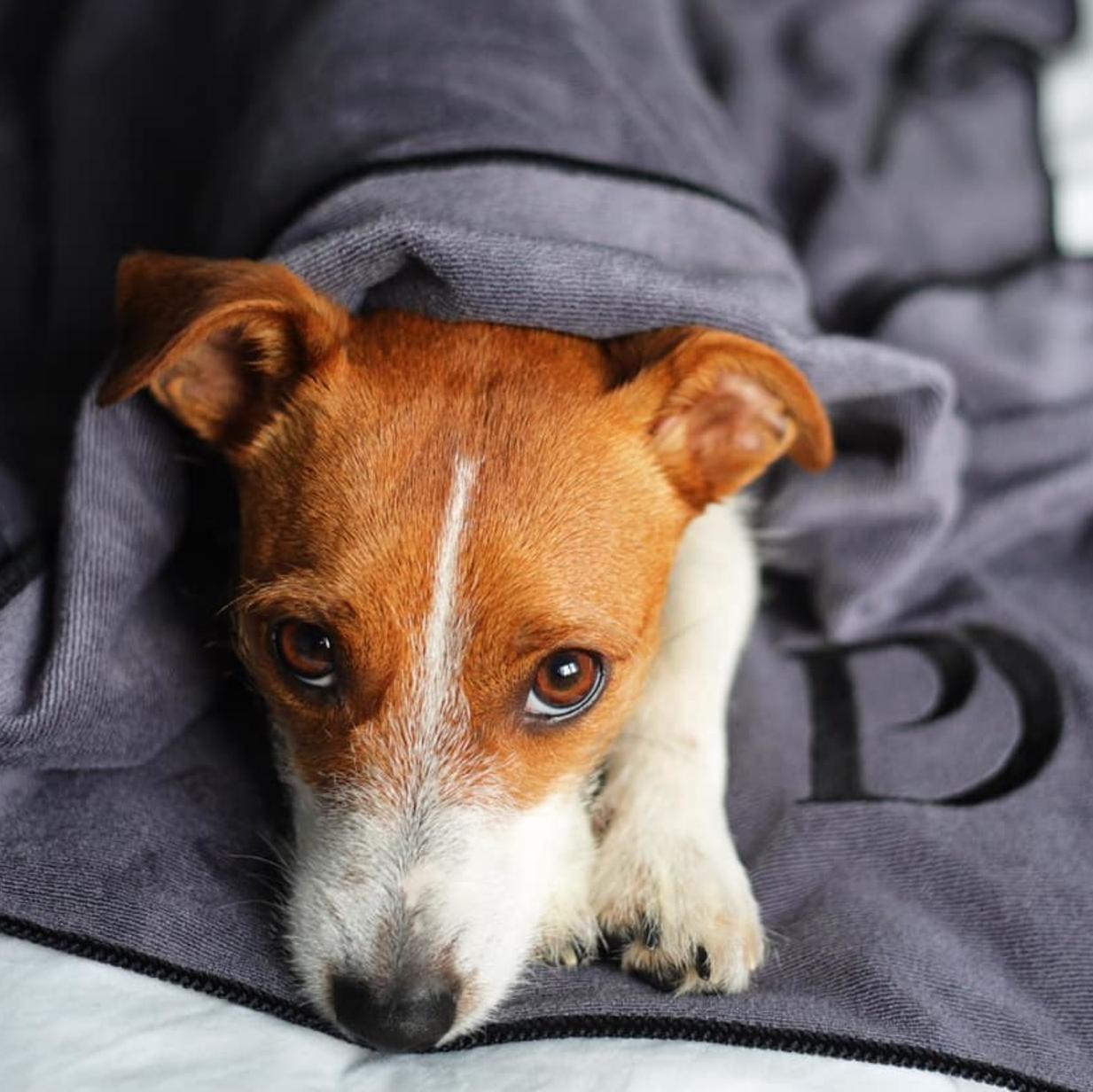 Gets the job done
Do you get frustrated when your four-legged friend dives into the wet muddy puddles, swims in the river, runs along the wet sand, getting really dirty and wet, and then it takes you forever to get them clean and dry?
Don't worry, your frustrations are over, Pawdaw of London has the perfect solution with our luxury towels made specifically for wet dogs.
Saves time and energy
Made with special microfibres, that don't hold onto the dirt like normal dog towels, our towels have a much faster drying time, reducing the need for washing quite so often. They can even be paired perfectly with our dog drying bag to help keep your pooch clean and dry.
Our dog drying towels are ideal for grooming, greatly reducing grooming time and number of towels needed. Once your dog is clean and dry, they can relax and have a nap on one of luxury dog blankets.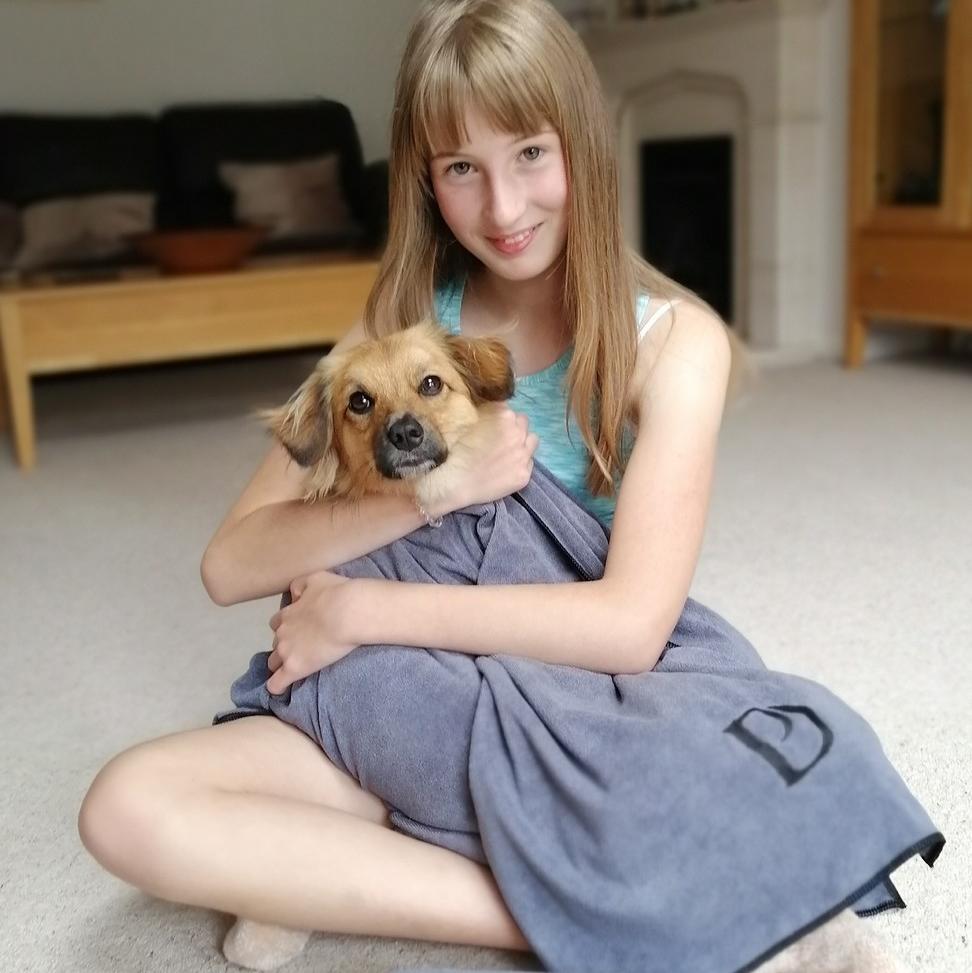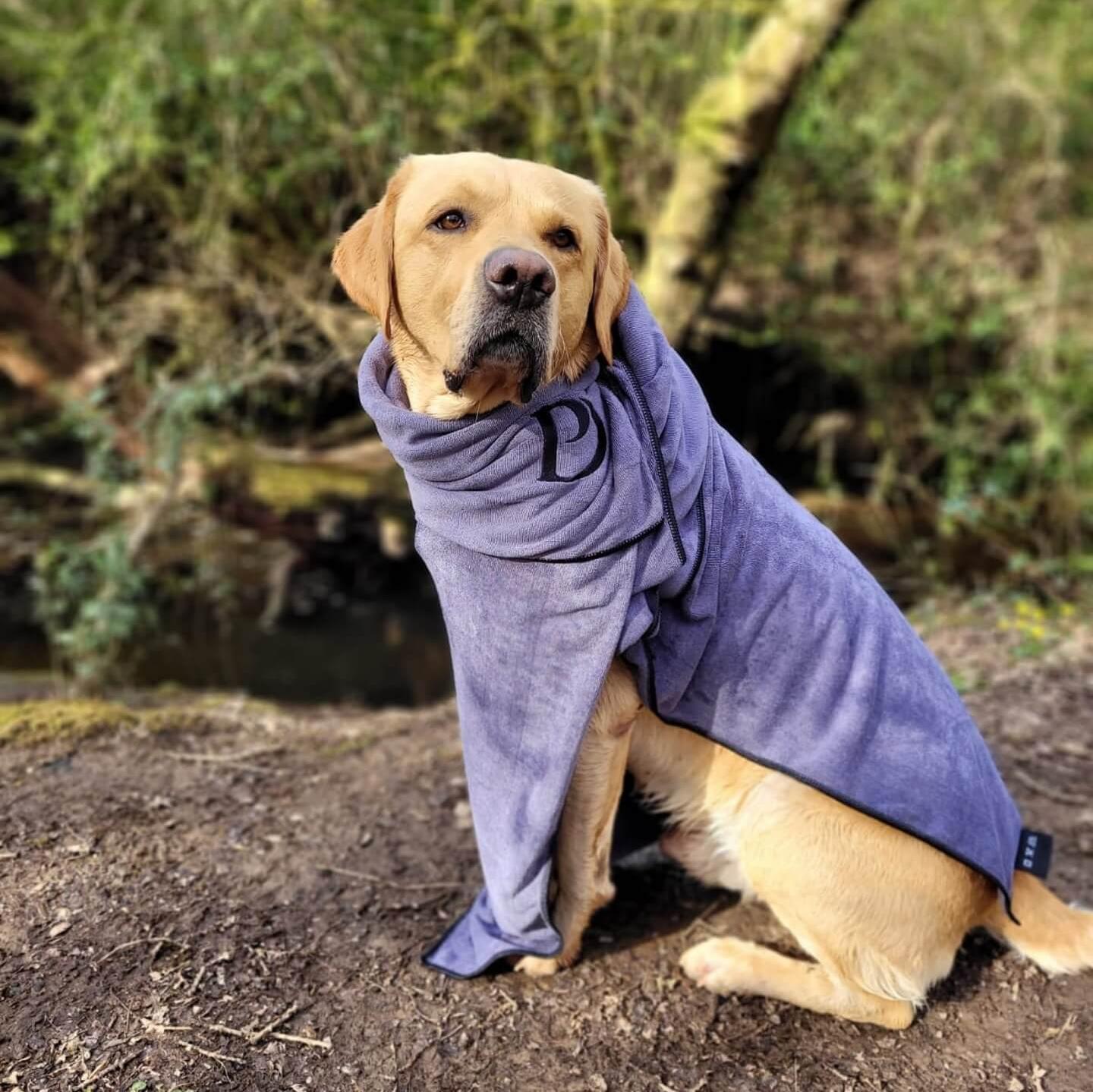 Super-soft and extra large
We've made our towels large enough to wrap around any dog, regardless of breed. They're particularly good if your dog is prone to matting, as fur doesn't stick to the material.
Our towels are long lasting, stylish and practical, so not only do they work well but they look good doing it. Your dog will be thanking you for upgrading them with our range of luxury dog products.
★★★★★
"I love this towel! Not only does it make drying my dog effortless due to the sheer size of the towel (it's huge!) But my dog is nearly bone dry after use! Highly recommend! Such a good product"
- Alex
★★★★★
"Muddy walks - no problem now!"
- Helen
★★★★★
"These towels really are great - absorbent, easy to wash & quick to dry. And a good size too for Hattie our standard poodle."
- Richard
The ideal companion for...
Wave Bye To Muddy Paws With Our Luxury Dog Drying Towel
Order your luxury dog drying towel today for 100% Money Back Guarantee
All copyright, design rights and intellectual property rights existing in our designs and products and in the images, texts and design of our website/marketing material are and will remain the property of Pawdaw of London. We will treat any infringement of these rights seriously.
We Accept The Following Payment Methods
©2023, Pawdaw of London, All Rights Reserved